Welcome to Cringleford Village
Village Diary
August 2016
September 2016
Saturday 27th August 2016
St Andrew's Summer Fayre
Venue
: Colney Parish Rooms
Time :2.00pm to 4.00pm
Details : Stalls to include: Home-made jams, cakes, bric-a-brac, raffle and tombola.
Come and enjoy the fun.
Thursday 8th Sept 2016
Cringleford Parish Council Meeting
Venue
: Willow Centre
Time :7.30pm
Details : All parishioners are welcome

Friday 30th Sept 2016
Cringleford School & Village Reunion
Venue
: Red Lion Eaton
Time :10.30am onwards
Details : See below
We aim to keep this home page regularly updated with information on Cringleford amenities, sports and social clubs with details of local events and activities. Please help by keeping us informed of Village events
For diary of events at The Willow Centre click HERE
Village News.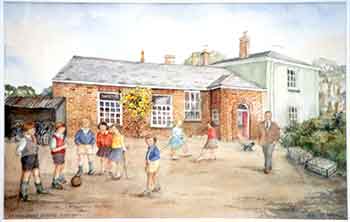 Cringleford School & Village, Friends Reunion.
We are holding our annual reunion on Friday the 30th of September at the Red Lion, Eaton. Arrival 10.30am onwards.
All school and village friends and neighbours living in Cringleford from 1948 to the 1980s are very welcome !
There is no charge, simply pay for any drinks or meals consumed at the bar. Badges are issued to everyone in attendance, this avoids any embarrassment and is really an excellent ice breaker...A proposed attendance listing is circulated to all, well prior to the event.
We really would like to meet up with old friends and neighbours again !! Want to come ? please contact Chris Wright on 01778 425935 ,email cwrighht664@btinternet.com or Miranda Carrick 01603 660324 ,email miranda.carrick@ntlworld.com
Parish Magazine
The 40-page full-colour publication, 'Cringleford & Colney Life', is packed with articles and information. One year's subscription, which buys four quarterly copies, is only £5. To subscribe contact Juliet Godier:
church.cringleford@tiscali.co.uk
, 01603 259138.To view previous copies of the magazine click
HERE
Eaton Post Office
The Eaton Post Office is now open in the Cellar House. Victoria MacDonald, landlady, and her team are busy serving both pints and postage stamps.
Would you like to join the Parish Council?
Recently a number of councillors have resgned by the Parish Council. Malcolm Wagstaff has taken over the role of Chair and would be interested in hearing from potential new councillors. If you are interested in taking up the role he can be contacted via the Willow Centre, 01603 250198.
Join the Cringleford Lottery and raise funds for Cringleford Church Hall
Would you like 14 chances a year to win a prize in a draw with far better odds than the National Lottery and at the same time help renovate a valuable community asset? If the answer is yes, visit: ENTERPRISE CLUB
Cavell Court Publishes Guide to Keeping Healthy in Older Age:
'Eating As We Age' answers the most common questions and concerns people have about the health and wellbeing of their loved ones as they get older. It offer practical tips for nutrition, hydration and recipes and addresses specific issues such as how to stimulate diminishing appetites. To pick up your free copy of Eating as we age, pop-in to Cavell Court (Dragonfly Lane), or download the guide at www.careuk.com/eat.
BUS timetable